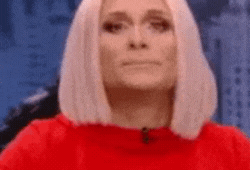 Over the last five years or more consumer power has been slowly consolidating with improved access to information, increased consumer choice (perceived or actual), opening up a necessary dialogue to support greater transparency.
And when it comes to reviews, consumers have said they often only read a small number of reviews before making a decision.
However, despite what many may think, consumers aren't searching for perfect five-star ratings to validate their purchase decisions.
Many companies make the mistake of opting to only display perfect reviews. And this practice can be more off-putting than a few negative reviews as well.
You know the old adage, 'If it sounds too good to be true, it probably is"!
When it comes to online reviews and public sentiment, both negative and positive reviews have an important role to play in a consumer's decision to purchase products or services from an organisation.
In fact a negative review can positively impact a consumer's decision to choose your organisation by allowing them to:
Understand the biggest concerns faced by others who have used the service they're researching
Identify any specific factors that might not work for them (and consider the significance of these on the experience they are looking for)
See how the company responds to a customer with a negative experience (people know things don't go right 100% of the time, and when things go wrong they want to know how the service deals with it)
You believe in your service, right? Well then why the fear of reviews?
Over the years there has been much debate about public reviews, and whether or not they are right for aged care.
The initial fear among providers was that reviews would "be bad for business." And perhaps if we are honest, the fear at the time was also that public reviews would reveal aged care experiences that they would not want for their own parents.
Others felt that aged care was not the same as other industries and so public reviews weren't relevant or useful – because it's not a "hotel", "restaurant" or "real estate" and that we are providing care, it's less transactional.
Which is right, they are providing care for residents and it is their home.
And for those reasons alone doesn't that make public reviews even more important?
Aged care services are one of the biggest decisions people make in their life journey.
It's where they, or their parents, one of the most precious people in their life, will potentially spend the rest of their days.
Surely, having some insight, or comparable information from real people on what they are getting themselves into makes it even more critical!
In fact, COTA's 2018 report, 'Measuring quality and consumer choice in aged care,' found a strong preference to hear from real people and have better insights into customer experience and quality of life when comparing and selecting aged care providers.
You can only resist what consumers want for so long.
Negative review can drives positive outcomes
Put aside for a minute that public reviews are potentially 'bad for business', and instead let's instead consider them as valuable insights and a learning opportunity.
Customer feedback, in all forms, is an important driver of innovation and continuous quality improvement.
A bad review or bad feedback can often be the catalyst for innovation or new thinking around customer service, and inform a wide range of business decisions from employee training to company strategy.
Good reviews and feedback have a real impact on employees, lifting everyone and creating a sense of pride in delivering a high-quality of care and service.
Embracing reviews and feedback also support the creation of a work environment where people feel they can express themselves and be passionate about the work they do. With the knock-on effect of helping attract good people to the company.
So both positive and negative customer reviews and feedback can be good business, and both are playing an increasingly important role in organisation's long-term success.
Can customer reviews act as an early warning sign, to potential issues?
What happens if reviews could alert us to potential or actual issues within your service before they escalate to something more serious?
Using CarePage's Social Chat tool, that pulls in third-party consumer reviews, our insights tool has observed on multiple occasions a precursor to potential issues and or "red flag" warning against homes that were in fact sanctioned or made non-compliant, months or close to one year later.
And the impact for the business when a home is sanctioned is significant.
Better consumer insights, including public reviews, feedback surveys, coupled with your own internal audits, can provide a clear line of sight and allow your organisation to quickly address potential issues. 

 If you want to get proactive and start measuring the sentiment of consumer reviews in real-time, then get in contact with our Growth and Partnership Manager Bianca Smith via the link below.
She will show you through real case studies and the impact on compliance when ignoring online reviews.