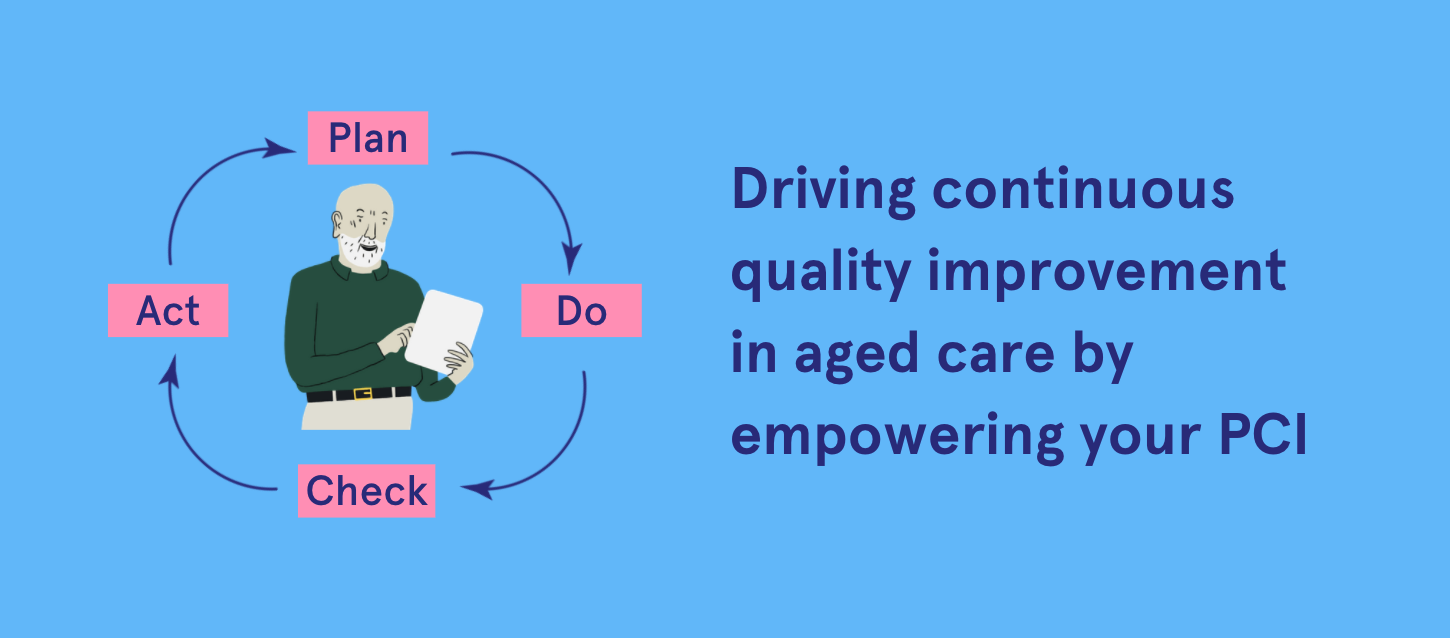 With every aged care provider now required to have a written Plan for Continuous Improvement (PCI) under the new Aged Care Quality and Safety Commission rules, there has never been a better to streamline your data storing and sharing processes.
In order to meet these regulatory requirements, providers are expected to instil effective governance frameworks across their organisation and regularly review provider plans for continuous improvement (PCI).
By focusing on self-assessment through ongoing monitoring of care services, providers are required to demonstrate efforts to improve outcomes for consumers which are then measured against Quality Standards to ensure regulatory compliance.
The first step to implementing an effective quality improvement strategy is ensuring that your PCI reflects the needs of consumers and encourages them to play a meaningful role in the planning improvement activities.

Once a plan is in place, the PCI must then be understood across all levels of the workforce and proven to yield positive care outcomes.
Spreadsheets will do the job but …
Managing continuous improvement in an organisation is difficult.
Attempting to do so without easy access to real-time data insights is virtually impossible.
As the winds of change continue to sweep through the Australian aged care sector, spreadsheets are one of the last remaining relics of a bygone era that providers refuse to let go of – despite no longer being fit for purpose.
It is estimated that 9 out of 10 spreadsheets contain human errors from lack of version control, manually entering data wrong, copy and paste errors, and entry over-writes.
These errors can have a direct impact on an organisation's ability to manage continuous improvement.
The most logical step in the evolution of aged care record keeping is an automated data collection system that offers a single version of the truth, real-time insights and unbiased reporting.
Employing the use of an independent data collection service is fundamental to identifying gaps in your quality improvement process, allowing for unbiased assessment and greater organisational transparency.
Digitised data collection platforms are also available to ease the administrative burden by removing the cumbersome and disjointed process of extracting data from spreadsheets and manual filing systems.
Data-driven approach to quality improvement
With regulatory requirements placing a premium on data, best practice in relation to continuous quality improvement requires insights that better inform decision-making.
Crucial to the continuous quality improvement process is the need to acquire various inputs of data from people in your community on a regular basis.
Comprehensive data collected at the start of the process allows providers to accurately assess the overall effect of PCI plans. Without it, demonstrating progress and highlighting achievements becomes increasingly difficult.
While complaints and suggestions can provide awareness of potential areas for improvement, using 'reactive feedback' alone is not an effective way to use data to drive continuous quality improvement for a number of reasons:
👉🏻 Often people will complain when something has not gone to plan – giving you a very polarised view
👉🏻A significant proportion of older people will choose not to complain even if they are dissatisfied with the care and service provided, which means unless you proactively ask for feedback on a regular basis you want have an insight into the running of the home

By utilising a proactive approach to gathering feedback data gives providers the ability to identify trends and gauge current performance from a larger sample size, provide a more accurate picture of the performance of the home and areas for improvement.
Labour-saving solutions
As Australia's industry leader in providing aged-care-specific software solutions, CarePage currently assists more than 30% of the country's aged care homes with their data collection and surveying needs.
Information gathered through the use of CarePage has given users a level of insight that allows them to drive continuous quality improvement across their organisations and monitor the ongoing success of consumer PCIs.
Data insights are accessible to providers through an easy-to-use online dashboard that informs, tracks and prioritises feedback for users.
All feedback is delivered in real-time, allowing providers to respond promptly and seize upon improvement opportunities as they occur to prevent escalation.
Step 1: CarePage employs proven strategies to identify the root cause of ongoing issues.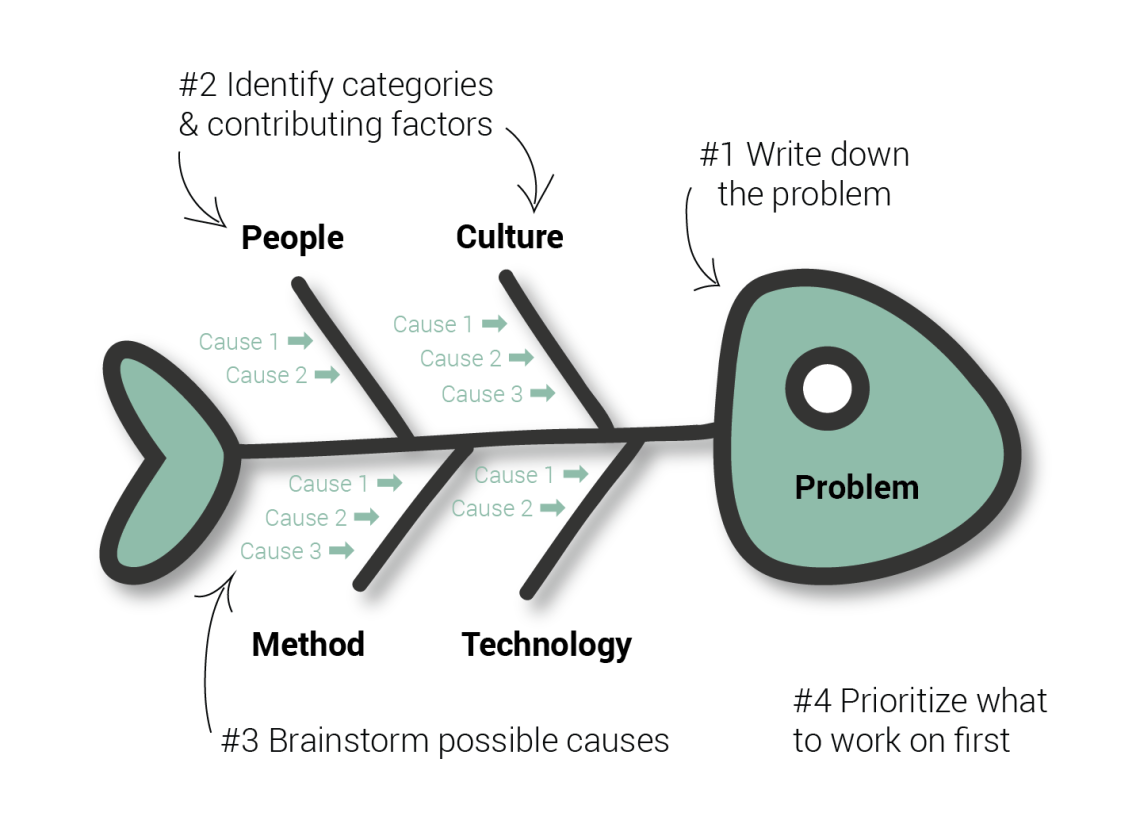 Step 2: Once cause and effect have been established, process mapping ensures that solutions are free from wasteful steps that impact time and resources.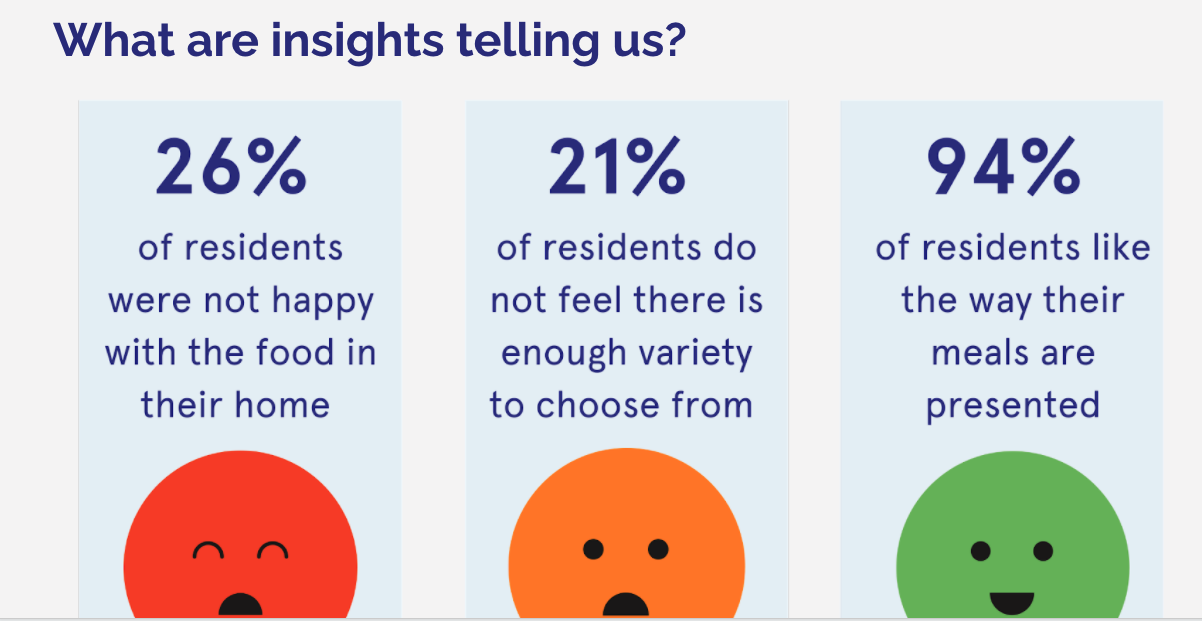 Step 3: Establish the root cause of the problem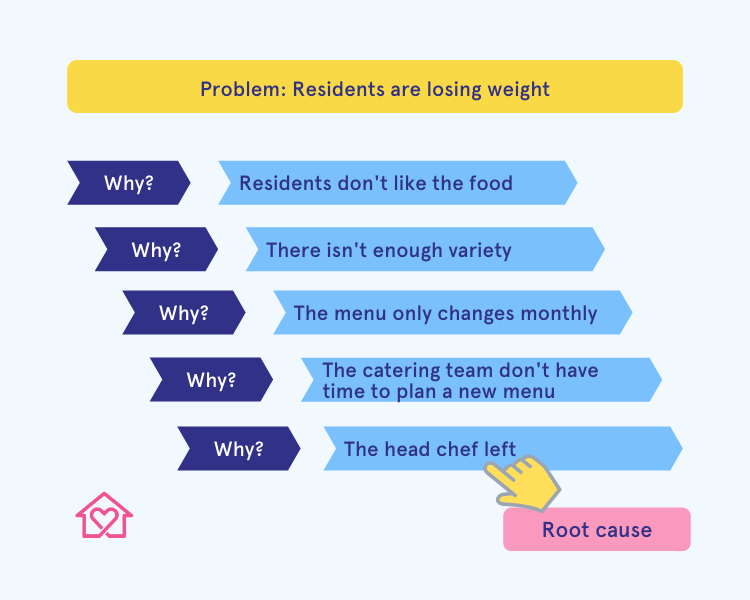 Providers undertaking their own data collection prior to using CarePage often report a lack of useful data to assist in informing continual improvement decisions.
This can be an indication that consumers have not been adequately engaged in the feedback process.
Differences in proactive and reactive feedback ecosystems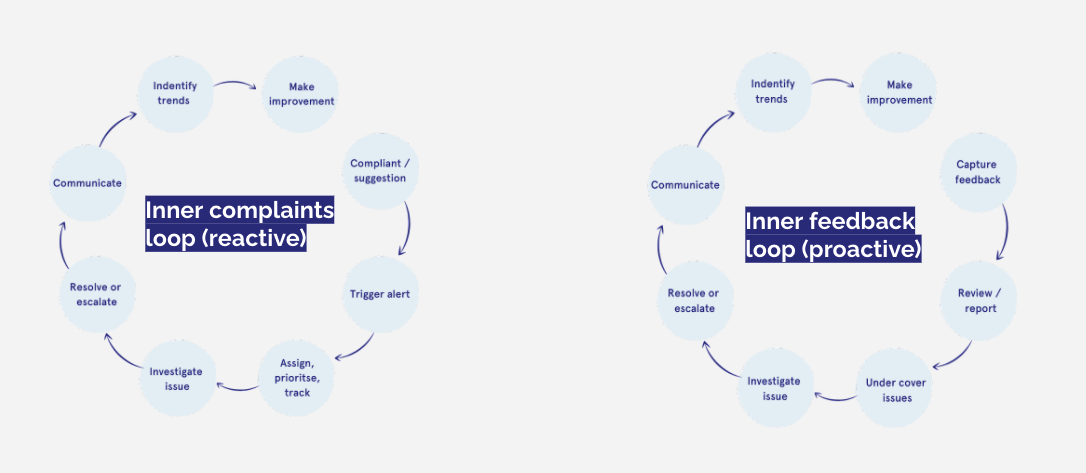 By collating both proactive and reactive data insights, providers have the ability to prioritise improvements that benefit the majority of consumers, rather than deploying valuable resources based on assumptions and isolated occurrences.
Implementing a PCI that drives continuous quality improvement does require planning, but there are a number of tools that can assist providers in collecting data, streamlining reporting and delivering better outcomes for consumers.
Are you ready to try an easier way?
Make the switch from ineffective spreadsheets to the powerful, effective CarePage Business continuous improvement and innovation platform today.
If you answered yes, then good news, our aged care team can show you how.
Contact us for a demo today!
Or get in touch today by emailing Bianca Smith: bianca@carepage.com.au