Based on our research many providers still send surveys for obligatory requirements of accreditation, and many fail to act on the information they receive from residents, their families or team members.
Data collection is just the beginning.
Once you receive the feedback, it's important to find productive ways to translate your customer insights into meaningful solutions.

Many of the providers we work with have been some of the first in the sector to implement revolutionary real-time feedback. They now have the ability to remedy mistakes and heighten positive attributes in a way that traditional surveys can't.
The immediacy of the process shows your residents and their loved ones they matter. By listening and being proactive you are improving their experience and taking action before it escalates to a formal complaint.
When your residents and loved ones feel listened to and valued, they are more likely to keep a line of communication open with your home, rather than finding other channels to share their frustrations.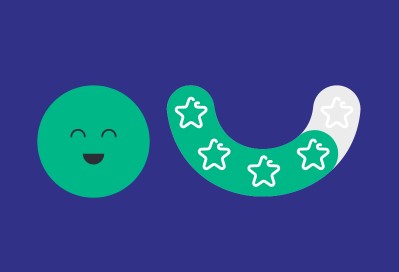 Not all surveys tools are designed, for the specific needs of older people
Most survey tools and systems are designed for the general public and unlikely to be suitable for surveying older people, particularly those with cognitive impairment.
That's where CarePage Business can help.

We've spent years focusing on getting things just right for older people to provide aged care providers with feedback.
Our new survey tool is easy to navigate for people living with dementia, giving them the opportunity to share how they really feel.
Some of the key features include:
Best practice design used to support people living with disability and low vision
Contrasting colours
Large fonts for vision-impaired
Tools to support a better understanding of the experiences of those living with dementia and mobility issues
Tools to minimise bias
Voice to text
Different cultures and languages
You'd be surprised how many times we see residents that speak another language that still receive a survey in English.
But when you're working with us we've got you covered. We have close to 40 available languages. You name it we can supply it.
Find out how you can gather real-time feedback that is truly inclusive of all residents in your care.
Book a tour here, or send us an email to support@carepage.com.au