A Plan for Continuous Improvement (PCI) or Continuous Quality Improvement (CQI) plan aims to ensure that all residents/clients, patients and team members, and other stakeholders feel consistently empowered to improve efforts and results.
Are you tired of using spreadsheets to track improvements over time?
That's ok if you are, most clients we work with were too. We knew there must be a better way to track one of your most important business improvement initiatives, whilst ensuring compliance with the quality standards.
Benefits of continuous improvement
Identify changes in care and service needs
Improve care and services to residents / clients and patients
Improve stakeholder input and ownership
Enhance systems to monitor and track change
The continuous improvement cycle
The model shown below is the four-phase Plan-Do-Check-Act cycle, as per the Aged Care Quality & Safety Commissioner.
Plan – What changes can be made to result in improvements
Do – Implement the plan, taking small controlled steps
Check – Evaluate the results
Act – Take action to standardise the process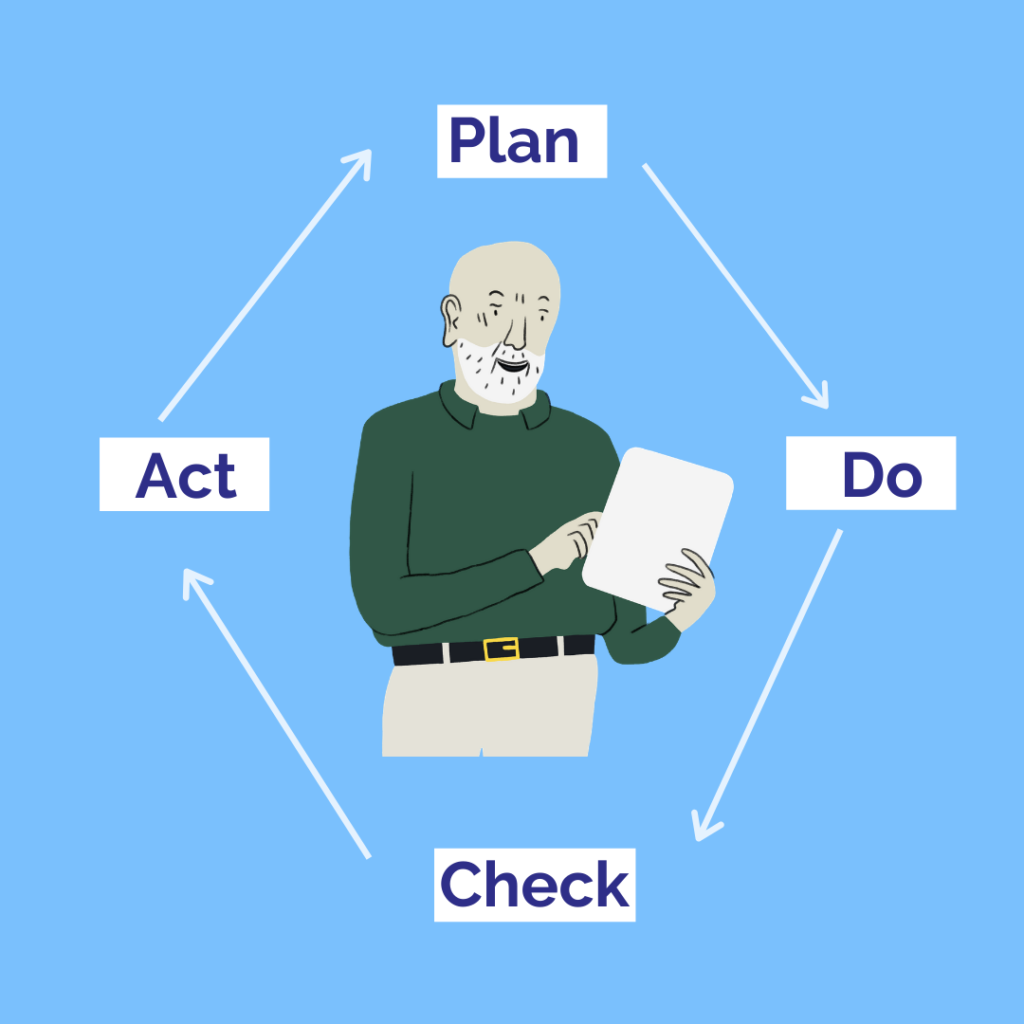 Book in for a complimentary 'Plan for Continuous Improvement' Health check today, here.