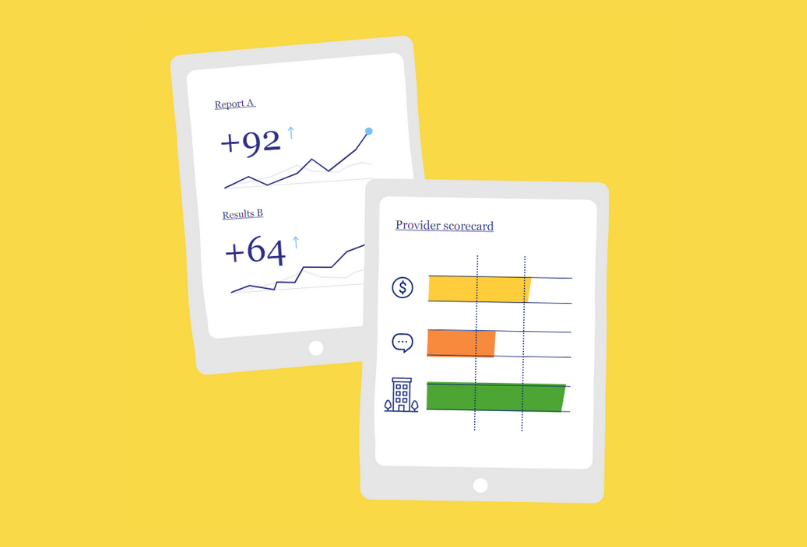 The winds of change are currently sweeping through the Australian aged care sector, resulting in an increased focus on resident viewpoints, and an examination of the correlation between positive customer experience (CX) and high-quality care outcomes.

Quality improvement has always been recognised as an important approach to ensuring improved outcomes for residents living in aged care. But across the sector we are seeing the realisation that a focus on clinical indicators alone is not a true measure of quality aged care. Customer experience data has an important role to play in delivering services that meet the expectations of residents and family members.

The royal commission final report highlights the need to elevate the voice of residents.
Those that still believe customer experience is a "nice to have", may be in for a rude awakening.
The release of the final report from the Royal Commission into Aged Care Quality and Safety this month highlights how the sector relies too heavily on clinical indicators and needs to listen more to what residents and their families are telling us about the experience and satisfaction with aged care.
Heavy reliance on clinical over wider measures of quality of life, and not listening to what residents are saying about aged care service, undoubtedly has been the unravelling of increased quality of care over the last decade.
The royal commission points to the need for robust, sector-wide, customer experience and quality of life data to drive continuous improvement and better outcomes for people accessing aged care services. With the recommendation that by 2023, a comprehensive quality of life assessment tool for people receiving aged care in residential care and at home is implemented.

What lies ahead for the paper shuffle?
Paper is still used far and wide across aged care, not only for clinical documentation but also when it comes to monitoring customer experience.

Surveys are too often an afterthought or completed in a mad rush ahead of an accreditation visit to ensure the obligatory compliance box is ticked. The results of these surveys are often unlikely to make it anywhere other than the manager's desk, and if findings are reviewed for potential improvements the process can take many months, finding or and in the event it does this process can take months.
In fact, the royal commission final report highlights the lack of digital development around the collection and collation of experience data against the new aged care quality standards, placing an administrative burden on approved providers.
But systems and tools do exist to support providers collect, monitor and analyse customer experience data efficiently and effectively.

Too focused on clinical and not enough on resident experience benchmarking
When it comes to improving aged care quality, looking inwards is not enough. The ability to compare performance against others in the sector allows providers to determine where improvements need to be made, and analyse how others are achieving high performance and make continuous quality improvements.
However, traditionally benchmarking in aged care has focussed on clinical or financial data.
And benchmarking on customer experience data has largely been non existent, despite the proven role of indicators of quality of life for residents in aged care.

But change is on the horizon, and forward thinking providers are recognising the importance of having industry wide consumer experience itelligence, and understanding how their organisation is performing in relation to others to deliver better resident and business outcomes.
That's where CarePage comes in.

CarePage Business sector-wide benchmarking enables providers to gain competitive intelligence by comparing consumer experience indicators and satisfaction across the aged care customer journey.
Carepage Business is the only Customer Experience management system to include aged care industry benchmarks to truly understand how you are performing.

Compare your aged care homes performance against key metrics, such as quality standards, Net Promoter Score, consumer experience report score, with the wider sector.
Get in contact with us today, for a quick demo of our new CX and EX benchmarking tool.