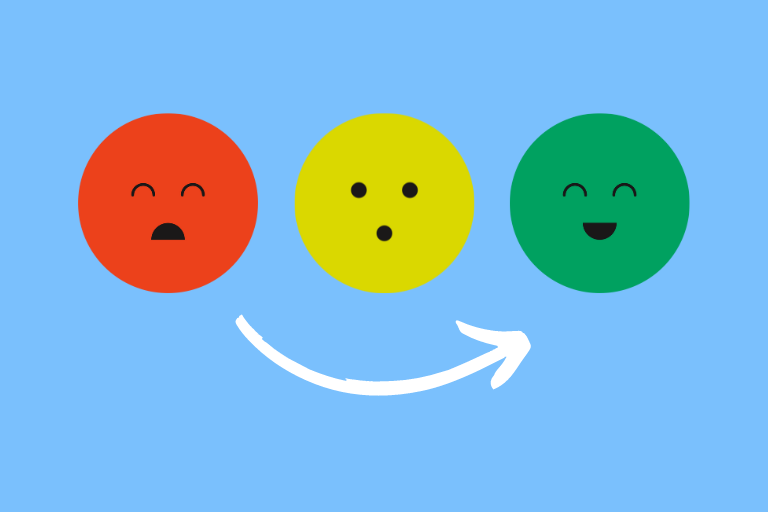 With the introduction of the star rating system and the quality indicators, The Department of Health & Ageing (DoHA) has acknowledged the importance of resident experience and its key role in determining a home's performance and quality of care delivered.
DoHA is set to hear from residents more than ever through three different feedback mechanisms. These include:
The Government-led Residents' Experience surveys
Provider-led consumer experience survey as part of the expansion of the Quality Indicator Program
So, for providers who haven't been regularly using resident experience as an indicator of overall performance, there is an opportunity through the quarterly feedback collection to use the data to dig deep into early warning signs, giving them time to bring improvements before the next round of resident interviews. And if the focus is on compliance, there is an opportunity to have an early intervention before the Department shares the ratings publicly.
Walking the Tightrope: Government Compliance and resident experience
As time progresses, providers who haven't been using resident experience data to measure overall performance will need to step up their game. Providers will need to bring in changes not only in terms of resourcing but also to the organisational culture.
It's all about the act of balancing between meeting government compliance and resident experience. When compliance initiatives are prioritised over organisational CX strategy, providers tend to lose sight of the actual customer resulting in a decline in overall resident experience.
Looking back in time, when the accreditation came in, unfortunately, the providers got so focused on meeting government quality standards that they lost focus on the actual customer.
It's now for providers to realise that there are two very different sets of consumers:
The Government, that funds a substantial amount in aged care
The residents and their families who are on the other paying side
If a balance between the two is not maintained, there is a risk of losing sight of the overall impact of the resident experience. Providers can easily fall into the trap of, "But we do take feedback from 100% of residents every quarter". What needs to be addressed is, what providers are doing with the data and its impact on the business CX strategy.
The key to improving resident experience is to set up systems and processes to streamline feedback data and not just make CX a tick-box exercise.
What is the resident experience telling you?
Resident experience is an early indicator of informing providers that there is a change in the quality of care currently being delivered. It also reflects that there might be a deficit in optimally meeting the needs of your residents, leading to not only substandard care but also major compliance issues.
Unfortunately, not all providers are quick enough to respond to such changes in resident experience. A lack of regular feedback collection and monitoring often leads to a loss of viable data.
So, why does resident experience matter?
Resident experience gives an insight into your reputation in the community. Since most organisations would be competing for attention, a positive resident experience is a way to stand out amongst your competitors.
And obviously, with the implementation of the Star Rating system, giving substantial weightage to resident experience interviews, providers should know the importance as these ratings will be published online. Providers must recognise the importance of knowing resident needs and satisfaction levels in advance, so gaps can be identified and worked upon.
Using qualitative feedback methods and turning an empathetic lens to capture the 'voice' of the residents and their families will aid the providers to truly understand the nuances of what is critical to their overall customers' satisfaction. The key is to use the feedback data to drive improvements and not approach it as a mandate to fulfil.
Learnings after the first release of Star Ratings
Post the release of Star Ratings in December last year, our analysis revealed a link between resident experience, staffing and compliance scores. In particular, resident experience and staffing were the main drivers of whether a provider got four or five stars in their compliance scores.
Another insight to substantiate this point is that a higher percentage of our clients, who were actively measuring resident experience, have received better compliance ratings when compared to other providers in the sector. Providers discovered a high correlation between what they had been witnessing in their findings and the outcomes of the interviews conducted by the consortium.
Avoid letting regulatory change dictate your CX strategy
Given the changing landscape of government reforms, providers need to be mindful of their CX strategy and avoid regulatory change to dictate their resident experience.
"Run your own race, set your strategy and don't allow regulations to override your plans"
Here are some ways you can maintain a balance:
Invest the time to develop a clear CX strategy that is measurable and achievable depending on your stage of CX maturity.
Establish specific CX metrics that will help build customer loyalty and bring business improvement.
Start with the leadership team – focus on CX from the top management sets the tone and creates a customer-centric approach.
Use CX data to identify and resolve larger patterns and trends based on the lead and lag indicators and resident feedback.
There needs to be deeper thinking and time invested in developing a clear CX strategy that is measurable and achievable. Providers should pay greater attention to what residents are saying and need to ask themselves:
What do you want to measure?
What is unique about the experience that you offer within your homes?
How are you measuring resident experience?
Are you empowering employees to act on resident feedback?
"Start thinking about some additional areas of experience that matter to your organisation. Measure and track what matters."
Both your residents and their families require a new customer experience. What is needed is not just "fixing" the broken but to re-imagine a seamless experience for the two customers that integrates high-quality service and care. The aim is to exceed expectations rather than meet requirements.
Do you have low resident experience scores?
Here are some tips on how you can future-proof your scores so you are the first one to know and do not face surprises:
Identify if this is a systemic problem or isolated to one home: look at your experience scores and feedback questions, and compare your homes with each other. It will help you to establish whether it is a home or an organisational issue.
Look at the bigger context: compare your performance with other organisations in the sector. It will provide more opportunities to learn from others.
Bring together lag and lead indicators: bring your resident experience scores and consumer experience ratings under the same umbrella. Assessing positive feedback and complaints will define your key areas to focus on.
Focus on key areas of improvement: identifying the focus areas to drive quality improvements at individual and organisational levels.
Get to the root cause: dig deeper into the insights to define specific areas that need attention. By doing this, you can prioritise your focus areas according to urgency.
Empower team members to improve daily life for residents: providing quality teams and frontline staff the time and resources required to make improvements.
In a nutshell, understanding residents' needs, pains, and motivations will help providers uncover meaningful insights for significant outcomes. Delivering a holistic seamless experience that is meaningful and delightful for the residents will assist aged care providers to remain competitive and be the provider of choice.
Would you like to improve your resident experience program but don't know where to start?
We have been busy at CarePage over the last six months, working with providers like yourself to develop a digital solution that will save you time in meeting the strict collection and reporting requirements.
Our best-in-class software will give you time back in your day, drive continuous improvement, and enhance your resident experience and quality of life.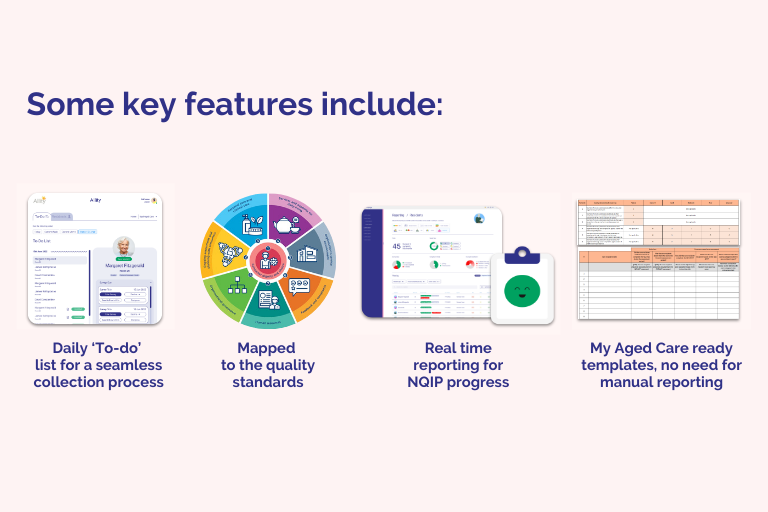 Providers should look to automate as much feedback collection and reporting as possible.
Are you looking to automate resident experience or know more about our best-practice CX solutions? Get in touch with our team at hello@carepage.com.au or book a demo.