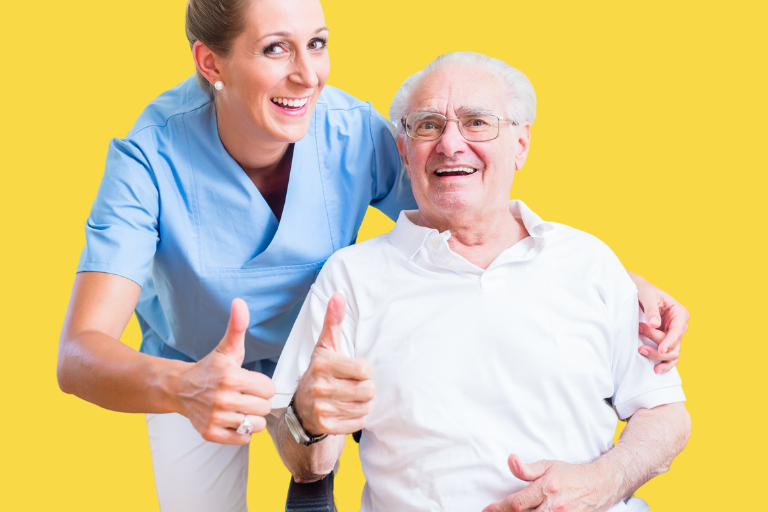 Are you committed to being an aged care provider that genuinely puts people first? To providing participatory, effective and responsive care with a strong ethical compass?
It all starts with good governance.
In its final report, the Royal Commission into Aged Care Quality and Safety highlighted the importance of governance in combating substandard care and delivering better outcomes for older Australians.
Promoting a culture of quality and safety isn't enough; systems are needed to make that culture a reality – to monitor, assess and drive improvements in care.
Crucially, consumers should have an active voice in those systems of governance. According to the Aged Care Quality Standards, an essential part of good governance is having an 'organisation-wide approach to involve consumers in developing, delivering and evaluating services'. Providers must ask for input from a wide range of people about their service experience. They must respond to feedback in a timely manner, and use it to continually evaluate their services.
In other words, the consumer must have a voice in the board room – one that matters and is acted upon.
With the Royal Commission urging providers to lift their governance, here's three questions to help you gauge how effectively your organisation includes the consumer at all levels.
1. Are we including consumers in strategic decision making?
A bespoke Voice of Customer program can help providers ensure their customers have an authentic voice in an organisation's strategy, and identify gaps that prevent good governance. The employee's voice should also be included, as frontline staff members often hold the most insight into the consumer's experience.
2. Is there a timely flow of information from consumers and employees to the executive board? we including consumers in strategic decision making?
Data is central to good governance, but it must be relevant and up to date. Capturing customer feedback helps providers be proactive in providing quality care. Rather than waiting for complaints or incidents to occur, organisations that regularly gather data on customer experience can make better strategic decisions.
3. Does the data we see support us to understand consumer experiences, and make informed decisions to improve quality of care?
The Aged Care Quality Standards set an expectation that providers will respond to feedback from consumers, 'working to fix any issues consumers raise, and using the information to plan improvements'. It's important to turn data into customer insights that lead to continuous improvement and strategic decision making.
With the right approach, a Voice of Customer program can help drive good governance and lift an entire organisation.
That's where CarePage Business can help. CarePage Business CX and EX is a quality compliance platform that provides all the insights you need to build a truly customer-centric service.
Designed specifically for the aged care industry, the platform provides a 360 degree view of the customer and employee experience, with easy data collection, clear reporting and quick access for all levels of management.
Piecing all key stakeholder feedback together helps build good governance, as organisations can stay ahead of risks and act on opportunities for improvement.
With CarePage Business, best practice surveys gather feedback in real time, in one place, so you can continually monitor and assess your customer's care journey and employee engagement against key metrics in the sector.
CarePage Business CX also makes it easy to interpret data against the quality standards and gain valuable insights for key business decisions. Managers and executives can own their own data, with multi-level dashboards and reporting available. Organisations can resolve potential issues, spot trends and drive continuous quality improvements with the right tools at their finger-tips.
If we are to keep customers at the centre of care, they must have a genuine voice – one supported by a system that ensures their feedback drives meaningful change.
Get in touch today to learn more about how we can help you harness the Voice of Customer in your business.