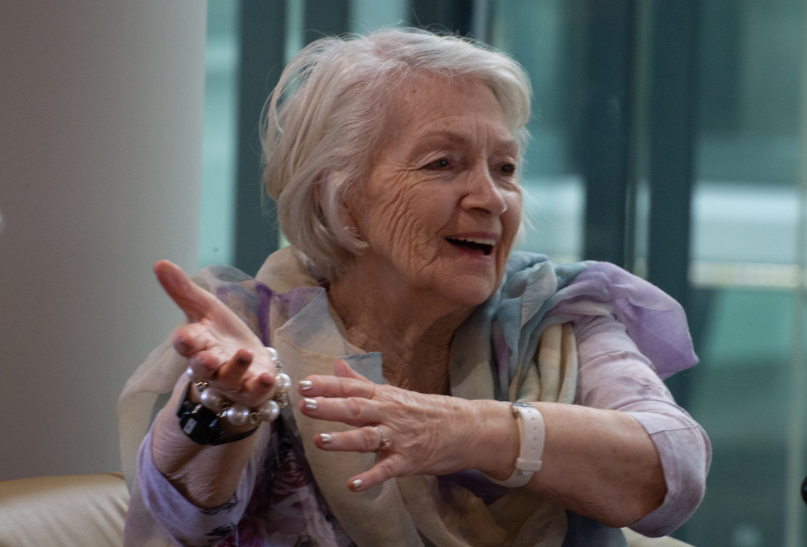 A new research project will focus on the delivery of person-centred services in aged care, by providing an independent evaluation of a digital tool to measure key experiences in residential care and their impact on quality of life.
In a collaboration between CarePage, Digital Health Cooperative Research Centre (DHCRC) and the University of South Australia, the project will evaluate the Happy Life Index, which launched in 2019 after four years of co-design with consumers, health professionals and providers.
CarePage CEO Lauren Todorovic, who is a co-creator of the Happy Life Index, explained as older people move into the stage of their life where they require additional care and support, their priorities and preferences inevitably change. Many of the existing quality of life measurement tools do not recognise this, and are better designed for more independent individuals.
"Despite recommendations from numerous reports and inquiries, the need for a whole-of-industry program that delivers clear, comparative information on real-life experience in aged care remains. This research comes at a pivotal time for aged care, providing the opportunity for consumers and providers to work together in quality improvement that is guided by evidence-based insights"

Lauren Todorovic, CEO CarePage and co-founder Happy Life Index
DHCRC CEO Dr Terry Sweeney said the project was closely aligned with the organisation's focus on aged care and responding to the findings of the recent Royal Commission report, confirming the individual must be at the centre of reform for the sector.

"Both providers and regulators need access to information about what recipients of care and their families want to see," Dr Sweeney said.
"This formal validation of the digital platform, the Happy Life Index, has the potential to ensure that aged care is far more responsive to the needs of its consumers."

Dr Terry Sweenly, DHCRC CEO
The research project will be led by Associate Professor Steven Milanese from the University of South Australia, providing independent validation contributing to the evidence basis supporting future development, such as building in predictive algorithms.
"It is vital that when we collect feedback from consumers, we are confident that the tools we are using and the questions we are asking give us a good understanding of the situation," A/Prof Milanese said.
"By assessing the Happy Life Index responses, we can gain an understanding of how well it reflects the individual's perspective, which will provide us with a solid basis to explore how changes in the aged care sector change an individual's quality of life. We are excited by the opportunity to explore how well the Happy Life Index performs."

Associate Professor Steven Milanese, University of South Australia
Ms Todorovic from CarePage added, "through this research project, we hope to continue to build the Happy Life Index and encourage sector-wide adoption of tools to meet this unmet need."
Addressing Aged Care Royal Commission recommendations
The recent Aged Care Royal Commission highlighted the need to give greater weight to the voice of people receiving aged care, and the importance of consumer experience reporting.
The Executive Summary (p 138) notes "the most valuable feedback on the quality and safety of aged care comes from people receiving aged care and their families and advocates."

Recommendation 94 in the Final Report of the Royal Commission into Aged Care Quality and Safety, endorsed channels to enable aged care consumers and their families to report their experiences of aged care and the performance of aged care providers, year-round.
The report also highlighted the lack of digital development to support the collection and reporting of data, placing an administrative burden on providers.
DHCRC's Flagship Research & Education Director, Sue Gordon who is Professor of Healthy Ageing at Flinders University, confirmed this new research announcement was welcomed by the sector.
"This project can help directly address key recommendations of the Aged Care Royal Commission, making a positive contribution to the evidence base that is critical for the digital uplift of Australia's aged care sector," Professor Gordon said.
Providers can register their interest in participating or stay up-to-date with the Happy Life Index here.