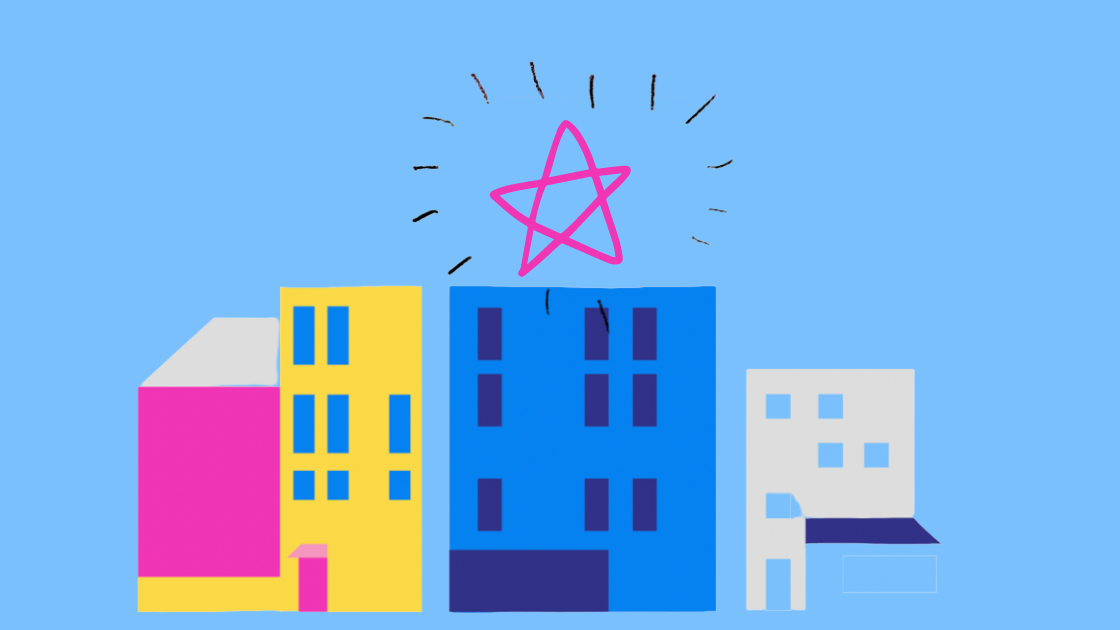 By Sophia Russell
The Australian government is introducing a ratings system to help people compare the performance of different residential aged care providers.
Starting from the end of 2022, aged care homes will be given an overall star rating, as well as a rating against four sub-categories:
Five quality indicators
Service compliance ratings
Customer experience
Staff care minutes.
This reform is a step forward based on recommendations from the Royal Commission, but we must ask: will a star rating actually help customers make an informed choice about where they want to live? Or will it follow in the footsteps of the US rating system?
Four risks to avoid
Issue #1: Lack of transparency
One pressing issue is transparency. A worrying picture is emerging from the United States' beleaguered aged care system. In 2008, the U.S. Centers for Medicare & Medicaid Services introduced a five-star rating system, which promised to make information on resident safety and staffing easier to understand.
Although the system garnered international praise, an investigative report by the New York Times published in February last year found aged care homes provided inaccurate information to gain higher ratings.
Issue #2: Inflated staffing levels
Some homes inflated their staffing levels, such as including employees who were away on vacation. Of the 3,500 homes given a five-star rating, over 2,400 were cited for patient abuse or problems with infection control. Some had serious problems, with residents developing severe bed sores or losing the ability to move.
Issue #3: Delivering personalised care
Another issue is whether a star rating can sufficiently reflect how a provider responds to a person's unique care needs.
To make an informed choice about their care, consumers need a holistic view of how residents are able to achieve quality of life in an aged care home. A provider's rating may be limited in its ability to convey such nuanced information – for example, how homes balance concerns about duty of care with taking reasonable risks to maintain a resident's dignity and self-determination.
On top of ratings, consumers need genuine feedback from those who have experienced a provider's services firsthand. The concern we have is will 10-20% required to be surveyed be an adequate sample size to get an accurate reflection if the home is good or needs improvement?
Issue #4: Accessible information on aged care quality
England is another country that has used a star ratings system to improve quality in aged care. In England, aged care providers are legally required to display their rating, both on their website and at their physical location. With the Australian star rating system, the rating will be published on My Aged Care, but there are currently no plans for enforcing publishing by providers themselves.
This begs the question: how useful will ratings be when consumers are considering aged care services? Aged care services are oftentimes sought at point of crisis and decisions are usually made quickly by visiting a few local homes or taking word of mouth recommendations. If star ratings are only displayed on My Aged Care, there is a strong chance people considering aged care services might not see these or be able to use them favourably when comparing aged care services.
Moment in time ratings are just one tool –
a focus on day to day consumer experience is what will drive real improvements
in aged care
Current research shows that information based on customer experience plays a key role for people making decisions about their care.
A 2018 COTA report based on over 1,000 responses found powerful support for increased customer experience information. Over 71 percent of people valued word of mouth when making care decisions about residential aged care, while close to 67 percent valued the view of any service user.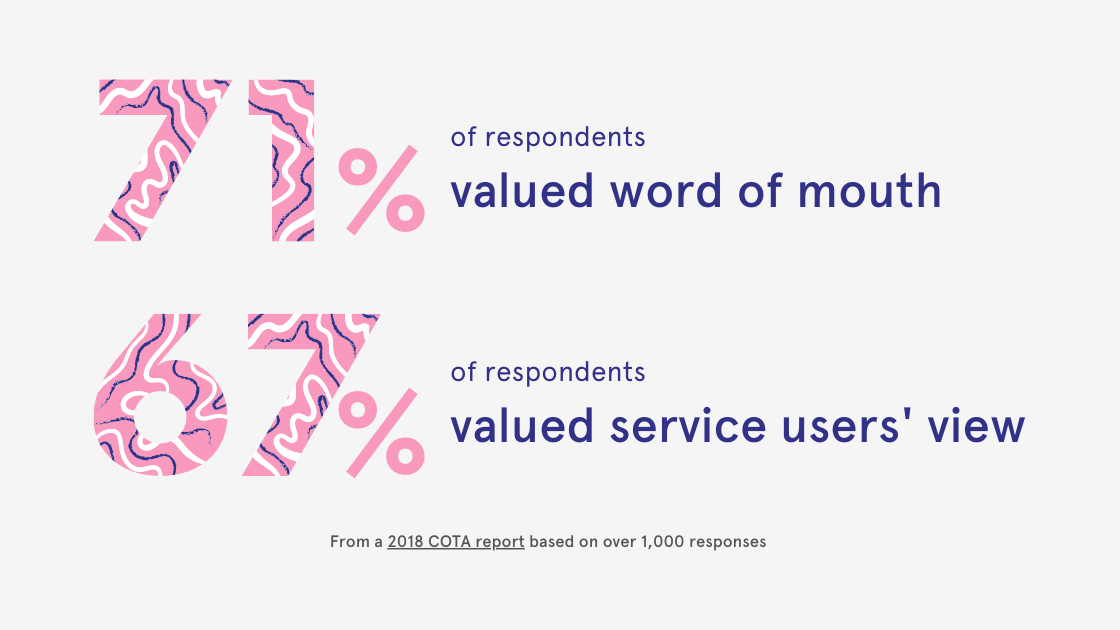 "The consistent view of customers [is] that customer experience information is the most important piece of information requested when seeking to choose aged care providers," the report's authors wrote.
Customers are making their preference clear: they want a sector that listens to what residents and their families are saying about their aged care experience.
Although the Australian government's ratings system includes a customer experience sub-category, it has yet to reveal post the Quality Indicator pilot how the information will be gathered, measured and relayed in its entirety.
That said, at least Customer Experience (CX) and Quality of Life (QoL) have made it onto DoHA radar, after the countless reports highlighting that clinical indicators alone are not a true measurement of quality care.
As we eagerly wait to see what unfolds from the Quality Indicator pilots, we hope at the end of the day it's money well spent.
Ready to use a validated Quality of Life tool and industry CX benchmarking?
CarePage has been championing the importance of QoL and CX measurement for over six years. As a result, our clients have been well ahead of the Government's enforcement to meet the set minimum standards of care, and have well established VoC and VoE programs in place that track much more than the obligatory 20 percent of residents.
CarePage CX is a sector-wide management system that allows businesses to take a 360 degree view of CX in their aged care homes. Powerful analytics gather real-time feedback along the customer journey, interpret insights against the quality standards, and drive continuous quality improvements.
While ratings play a role in helping people choose an aged care provider, CX completes the picture for potential customers.
Get in contact today for a quick demo of our CX benchmarking tool.