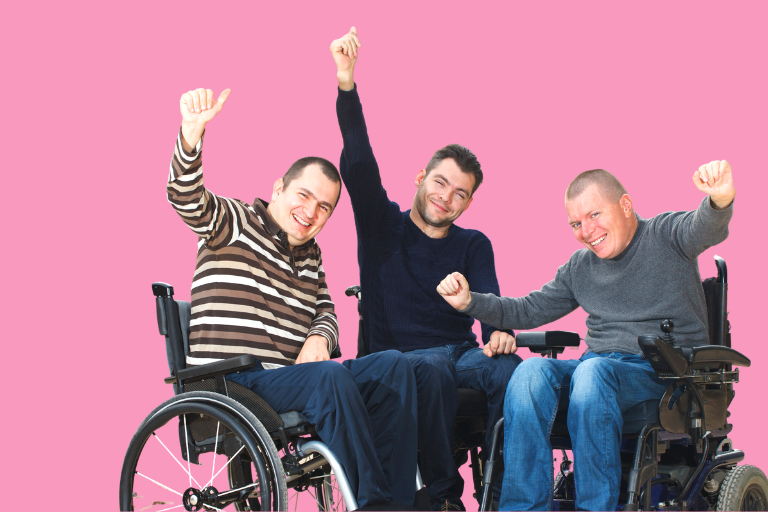 In the care sector, we want to continually improve what we do – but it can't happen without using customer feedback to drive quality service improvements.
Customer feedback plays such an important role that's why it's included as one of the six National Standards for Disability Services in Australia. According to Standard Four, service providers must not only seek regular feedback from their customers, but use it to drive quality service improvements at every level.
This is more than simply creating a feedback form. To follow the standard well, a provider's feedback system needs to be robust, inclusive and well communicated. It should proactively capture both positive and negative feedback at regular intervals. And it should be meaningful, leading to valuable insights that help you do better for your customers.
Don't just think feedback, think customer experience.
As service providers are become more multi-faceted, getting meaningful feedback that accurately captures the customer's experience is not always easy. But it's crucial, especially when you consider the need to demonstrate compliance to the National Standards with up-to-date evidence.
Service Providers driving quality service improvements are those that think beyond a feedback form to an entire customer experience solution. Rather than an afterthought, feedback is a key ingredient in creating a culture that puts the customer first – one that actively seeks a person's engagement in their services.
Here's four ways a customer experience program like CarePage Business CX can help providers stay on top of National Disability Standards and drive continual improvement.
1. Get responses quickly and stay up to date
Detailed throughout National Standard Four, feedback systems must be 'regular and proactive' so providers are constantly learning about the customer's experience, both positive and negative.
A comprehensive CX program helps providers record and retrieve information along the customer journey in seconds, not months. Rather than waiting to hear if there is a problem, managers can proactively capture feedback and uncover issues early. They can also engage staff members to share their feedback if issues occur and on a continual basis.
2. Create an inclusive feedback system
Customers need different ways to give feedback about their services, so they can play an active role in working out how things will improve.
That's why CarePage Business offers omni-channel feedback that supports customers to communicate their experiences in a way that suits them. A simplified, user-friendly interface employs best practice design principles, making it accessible for people with low vision and cognitive impairment. Surveys can also be delivered in languages other than English, so everyone has a voice.
3. Turn feedback into meaningful insights
Feedback has the power to make an organisation better. It should inform individual and organisation-wide service reviews, and drive improvements that benefit the customer.
For this to happen, data must be visible. CarePage Business provides feedback in one place, making it easy to identify areas for improvement and where you are doing well. Managers at all levels can analyse feedback, discover root causes of issues, and gain insights that drive the decision-making process.
The platform also profiles areas of the business against the National Standards for Disability Services, so providers can benchmark key metrics against the sector.
4. Effectively manage and resolve complaints
Standard Four says that providers must be able to demonstrate that complaints are 'resolved together with the individual, family, friends, care or advocate in a proactive and timely manner'.
An effective complaints management system is key to ensuring the customer's right to safe, participatory care is upheld. CarePage Business Tickets module gives providers an efficient way to stay on top of issues, while providing all the evidence needed to show compliance with the National Standards.
Interested in finding out more?
CarePage Business's platform uses digital innovation to capture feedback, moving beyond forms to a 360 degree approach that harnesses the entire customer experience.
Data is brought together under one umbrella, so you have access to powerful feedback that elevates your service delivery and ensures you stay well in front of compliance.
To find out how CarePage Business can help you stay on top of Standard Four, get in touch.