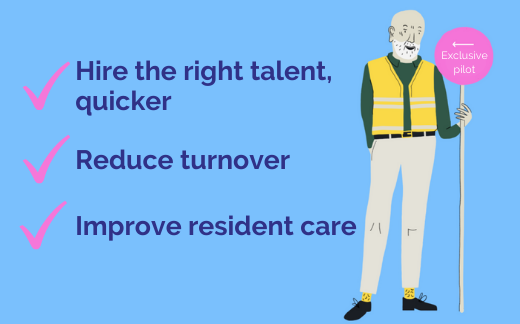 CarePage, well known for its aged care and health customer and employee experience software and online review directory, has made its third investment in the last 18 months with the acquisition of TalentIdentify.
TalentIdentify is a workforce and people insights platform, used by public and private sector organisations to hire more effectively and to better manage and develop existing teams.
Lauren Todorovic, CEO of CarePage, says,
"This is an exciting moment for CarePage as we extend our product portfolio to further enable health and ageing providers to improve outcomes by better matching and hiring frontline workforce."
This acquisition supports the launch of our CarePage's new 'CareID' product; delivering deep, accurate and actionable behavioural insights on care-givers to support organisations with hiring and workforce development decisions.
"Welcoming TalentIdentify into the CarePage family, and launching our new 'CareID' product, further supports our purpose of bringing the people who matter together, through technology, to build a stronger care sector and create rewarding work and life experiences," says Ms Todorovic.
Along with the acquisition, key executives will join the wider CarePage team including Ryan Ng – founder of TalentIdentify and a registered psychologist and Anita Deutsch, a well-known senior executive from the world of advertising and latterly the GM Marketing at global BI SaaS company Yellowfin.
The CarePage business is rapidly developing into a powerful care industry technology provider, with a clear and powerful network effect for their customers. Key insights across customer, employee experience, and now the caregiving talent pool places CarePage in a unique position to support the industry and solve key issues.
Talk to us about a 'CareID' pilot and find how you can recruit and retain right-fit people for your aged care organisation.