Monitoring and responding to customer online reviews can be a full-time job in itself, and that's before you have made any attempt to do anything meaningful to analyse these powerful customer insights.

One of the first touch-points for a prospective client is your website, as they scroll through the various reviews and social media sites, reading your social pages and getting to learn more about your brand, and who you are. They are trying to find out as much as they can about you before they even take the next step to make an appointment.

Spending marketing dollars on customer acquisition when your online presence doesn't put you in the most flattering light could be money down the drain. And in some instances when reviews haven't been monitored or responded to, it can be more damaging than beneficial.

Knowing what your prospective clients see and feel about your service has become increasingly important, and provides an opportunity to stand out from your colleagues or competitors, which is vital as occupancy levels fall to a 10-year low, across the sector due to COVID-19.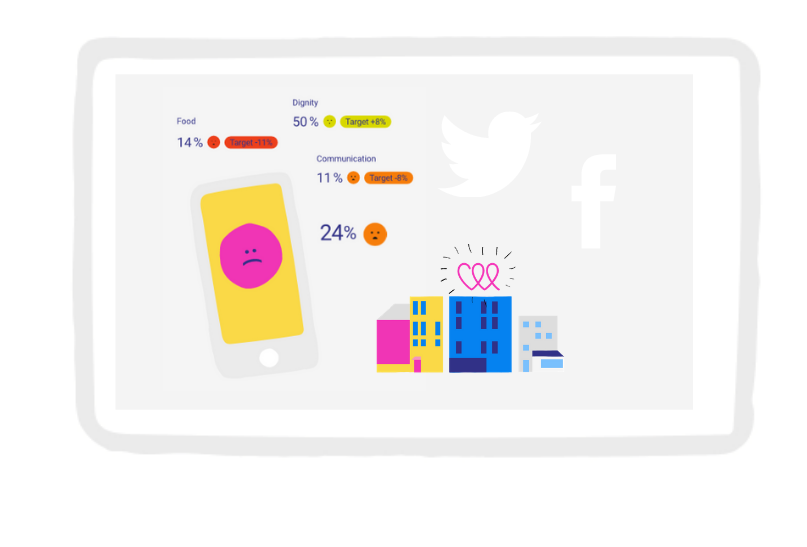 More than a marketing tool reviews as potential 'red flag' early warning sign
CarePage's Reputation Management Software tool pulls in third-party reviews data (from Google reviews, Facebook, CarePage and others).  On multiple occasions, negative public reviews data has been a precursor or "red flag" alert for homes that were later sanctioned or made non-compliant.

With the benefit of hindsight and looking back at historical online reviews data, not enough weight has been given to these rich customer insights as an alert to the performance of a particular home in real-time. It's true, sometimes unhappy customers make their way to reviews sites because they feel they are not getting anywhere speaking with the manager in the home.
But what happens if that one customer is raising an alert to a systemic issue in the home that had no idea it was such an issue?
Compare yourself against your competitors
This feature will allow you to compare your service against your colleagues or competitors across all the social platforms.
Book a time for a walkthrough here, or drop us a line if want to ask any questions to support@carepage.com.au